Need a rear gate for my 1963 single cab. looking for something somewhat straight and rust free.
Kahli
928-593-9721
7/09
Hey guys,


From Australia … im looking for a right hand drive or something that has been done up & ready to go. Will also settle for one in pretty good shape but requires some work. Would like one with the rear passengers door on the left if possible… that's my wish list but see how u guys go.


Please email any pics or if u know of people wanting to sell plz let them know.


Cheers Matt Uptin


Tanya Daniels
7/09
engine deck lid for pre-67 single cab/bus. 1959 to be exact but close will be good enough for me.
William Hauck
7/09
looking for good storage door. 1960 sc
rear engine lid.
7/09
Looking for a good VW DC project, nothing rusted out. Drive train not as important. I'm in Texas
Terrence Edwards
tmecars@yahoo.com
7/09
Hi
I'm looking for an early tailgate ('53 and earlier) for a flat paneled pickup. Ours had the rear tailgate replaced at some point, and we'd like it to get back to original. If anyone has one they'd be willing to sell, let me know. Don't care what condition.
Thanks!
Jenny.

moresnowplease@gmail.com
7/09
any one out there that might have a treasure chest door for sale ,please let me know! Ihave a 61 single cab .thanks greg
I have a 1958 volkswagen single cab and I am looking for a set of gates in good condition. My original gates were stolen right out of my garage. Is there anyone out there with a complete set of gates willing to sell them to me. Please let me know as soon as possible. I am in the process of a full restoration of my single cab. You can reach me at (808)741-3112 or by email at tamhoyb001@hawaii.rr.com.
Mahalo,
Bruce
1/09
Wanted:
Rear gate for early truck(60 model).Must be original paint(sealingwax Red) and in good condition.
A long shot i know but any help would be great in finding one.
1/09
I am looking for two treasure chest door latches for a 67 single cab. I can be reached at 804-640-9812 or by e-mail at swalters@bigimagegraphics.com Thanks, Scott
1/09
Wanted 1960 to 1967 Double Cab Splittie in good but not perfect condition.

bowdeeni@hotmail.com
1/09
Wanted:
Rear gate for early truck(60 model).Must be original paint(sealingwax Red) and in good condition.
A long shot i know but any help would be great in finding one.
3/08
3/08
Wanted, single or double cab 50's 60's. I am located in Sacramento
Ca, like to keep it to 600 mile radius.

Thanks.

everett.hurst@mac.com

916 947 1061
3/08
hi, i am looking for a double or single cab , got 5000 cash please send me an email and pics@ sahuayo13@sbcglobal.net or call me @714)315-2886 thanx bill
3/08
I am looking for a VW Single or Double Cab that doesn't need alot of work.
I am female 29, chicago.... my husband knows how to fix old VW's but minimal work.
I only drive like 2 miles to work a couple days a week and would love to have this truck for hauling wood and stuff too.
Again I am not a mechanic, I don't have alot of money but I would take care of it like a baby and keep it forever.
Email me please
Thank you,
Jolene
1/08
Wanted: Project or basket case split window double cab for prop. Must have basically straight body, all doors and panels. Moderate rust OK. Drive train and interior not important. Title not required. I am in Central Florida and will travel a few hundred miles if needed.
Norman Earle
386-689-0244
1/08
Anyone out there cutting up a dc truck bed? I need side and cross rail pieces? Will pay good money.
Thanks Joel
7/07
Wanted: engine lid for a late 50's/early 60's transporter.
William.Hauck@state.mn.us
6/07
Looking for a early double Cab. 62 would be great. But will take any split window model including Binz.
Not looking for a rot project. some rust and repair is fine. Finished Double cab would be fine if priced right. I am located Located in Ma.
Thanks Brian
I'm looking for a 12V windshield wiper switch for my 1967 Type 2. This is the dash-mounted, two-speed switch. Part number is 211 955 517. I'm told the switch on the Type 1 also works, part number 141 955 517. Thanks-- John Tomerlin
5/07
I am looking for a old torn faded canvas for my 59 single cab. It must still be functional but original. Any help is much appreciated. mason7marley@yahoo.com Thanks, Matt
4/07
want to trade one EARLY crew cab gas tank compartment access panel for
one LATE crew cab gas tank compartment access panel. See photos. rust on
early panel is surface only.






EMAIL: type2partshouse@yahoo.com
thanks,

brent
4/07
Got a customer looking for a full front bench to replace the oh so uncomfortable toyota truck bench. Anyone got one layin around??? Please call me thx. jeff 602.277.9078
2/07
looking for a trailer hitch for '59 Single Cab, also need rear bumper.
William.Hauck@state.mn.us
2/07
WINTER MOTOR CO. ( Winter Motors )
Pendleton Oregon

Looking for any information on the above VW dealer. Literature, stickers, license frames or whatever you have etc! Cash paid!!


thanks, Wade
Webmaster@dropgates.com
(if this ad is still here, I am still looking!!)
Looking for this 64 SC converted to a camper. Traded in April 1973 at Southland VW in Chattanooga, TN. Would like to have it back. Email Bmartin@dnet.net if you've seen it or know where it is presently. Thanks!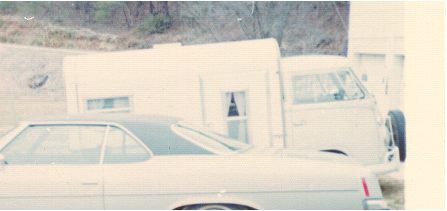 older ad's deleted